Nevmekan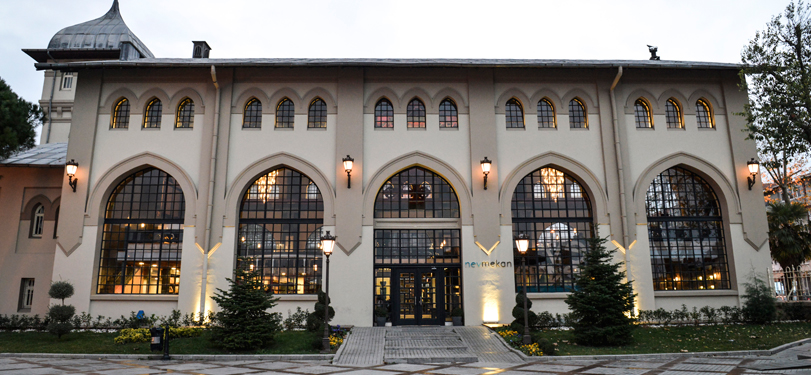 We believe that it is the spirit of a place that brings people together. That is why in Nevmekan, we create a place for every guests to start a new adventure.

First built in early 20th century, the building itself was a center for public transportation. In the World War I years, it became an electrical facility. In mid-1960s, it was a hangar for the IETT; Istanbul's public transport provider. In 2000s it became a museum of transportation.
In 2015, Üsküdar Municipality took the ownership of the place from IETT and revised the building as a venue –namely Nevmekan- that consists a coffee shop, a library, an art gallery and a stage.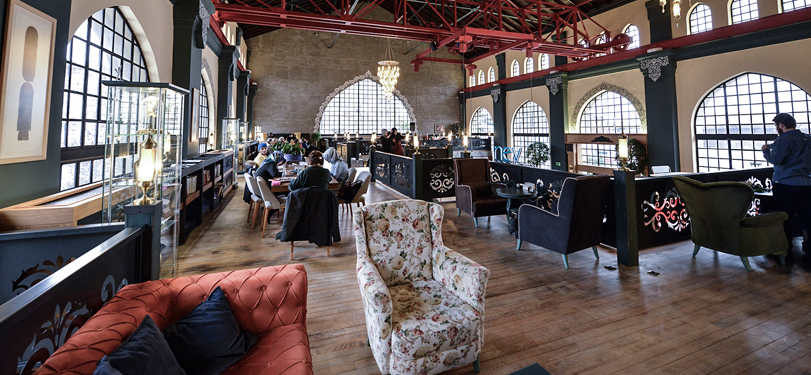 The word "Nevmekan" means "new place" and Üsküdar Municipality offers new and old together in this place. You can drink your tea or coffee and enjoy the unique architecture of the building while the peaceful atmosphere urges you to grab a book from shelves and read it.
It is located next to the Bağlarbaşı Congress Center. So when you come to Üsküdar from the D100 state road, it is right at the entrance. As with all of other places in Üsküdar, you are always welcome here.